Painted code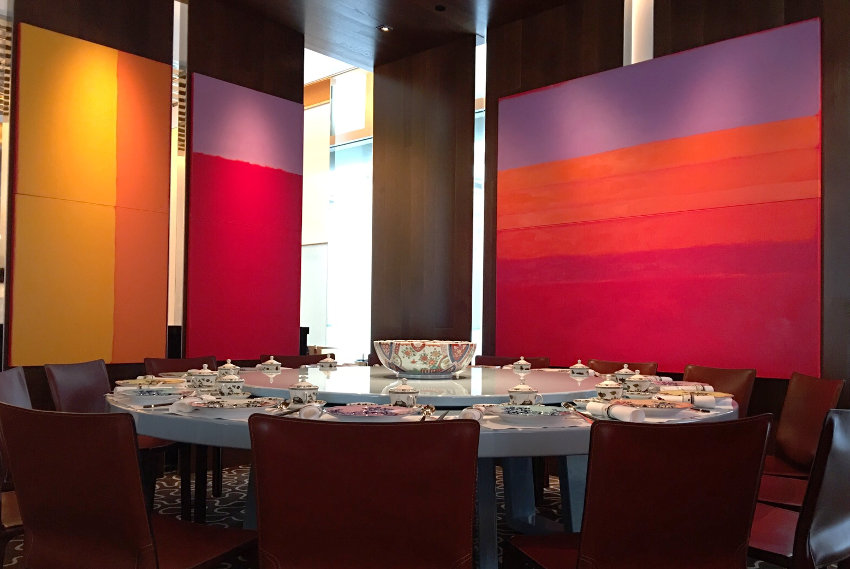 Paintings at the Ritz-Carlton Millenia Singapore. Summer Pavilion (acrylic on linen)
During 2015 I was commissioned by the Ritz-Carlton Millenia Singapore hotel to create a series of big paintings for their completely renovated Summer Pavilion. The artworks should be executed in the style of my Emotional Fields series of acrylic paintings.
I loaded my coding palette with intense reds, oranges, violets and yellows and created several generative sketches to form a warm set of summertime visual abstractions. Once satisfied with the resulting vibrance, I added a new layer of organic randomness with manual application of acrylic paint on belgian linen.
Although visually reminiscent of color field paintings, this is, in fact, painted computer code.