You have learnt nothing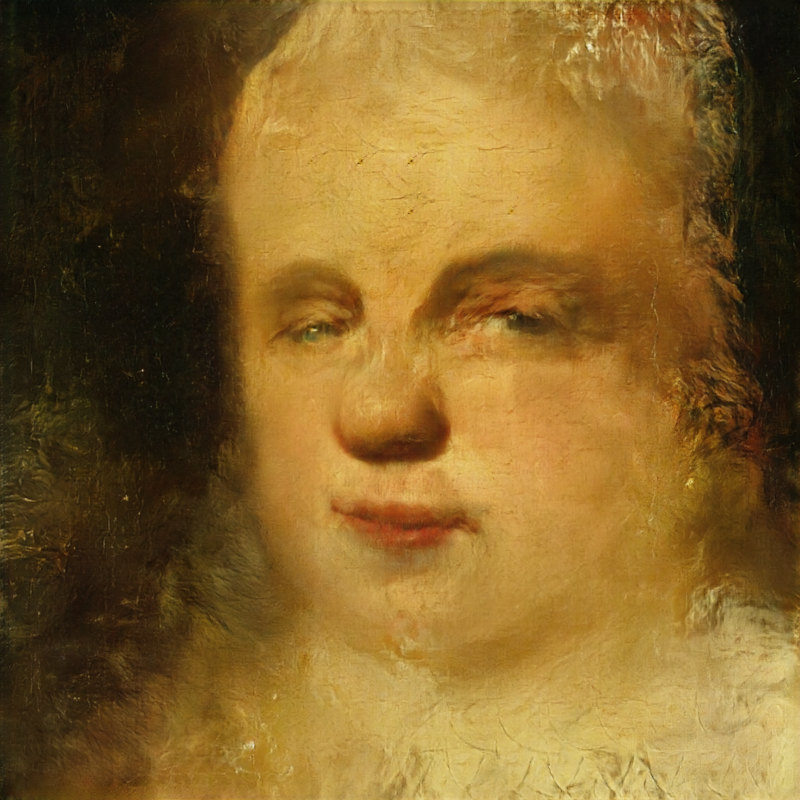 GAN generated portrait
Emerging from the shadow of time, they came to praise our scientific and technological prowess.
Queens and noblemen then and state-of-the-art hallucinations now, these people seem to smile at our contemporary propensity to confuse knowledge with wisdom. Their faces are as grotesque as our ability to repeat mistakes.
This artwork series is the result of a custom Generative Adversarial Network based process that allows expressive control of form abstraction and edge quality, for both static and dynamic imagery. A deep learning system produced a generative model trained on a set of (mainly) dutch painting masterpieces. A varied of output formats is possible, including videoart and giclée prints on archival fine art paper.

GAN Giclée prints on archival fine art paper. 20x20 cm. each.

GAN generated portrait

GAN generated portrait

GAN generated portrait

GAN generated portrait

GAN generated portrait

GAN generated portrait

GAN generated portrait

GAN generated portrait
See related projects: