Moonracer series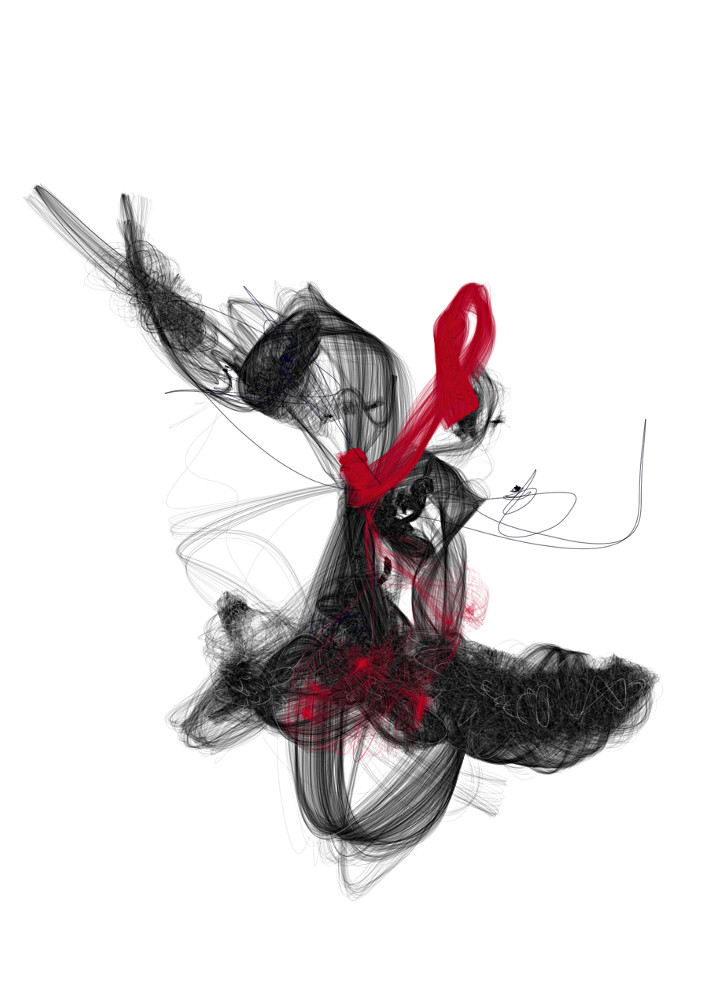 Generative digital from sensor data. N/2014-0765.
The Wappo native americans lived in the Napa and Sonoma Valleys (California, USA). They competed in a series of distance races called "Moon Races" which took place under the moonlight. These moonracers, as many native american tribes, believed that everything in the universe is alive. All animated beings, natural phenomena and objects possess souls and spirit. All elements present in nature are infused with a form of energy or meaning that unifies them in a cosmic brotherhood while preserving their individuality and character.
When Juan Mercado, founder of Realm Cellars in the Napa Valley, asked me to create an artwork for their new Moonracer Estate Cabernet Sauvignon label, I started thinking if Animism could be represented as a work of art, distilling the forces of nature and living beings in a gestural generative brushstroke composition. I wanted to represent the individuality of the souls, so I would not create a single artwork but an individual work for each individual bottle in a given vintage. And each individual artwork would be driven, in part, by natural forces in the form of unique combinations of data captured in the vinyeard field during the growing season. Everyone was excited by this concept but we needed data from the 2014 season. Fortunately, Realm had available many data dimensions related to grape health, growth and natural drivers captured through a complete sensor system deployed on their estate vinyeard. So, after making sure that we could produce a single label / artwork per bottle (apparently, this has not been attempted before in a wine label), I developed artistic concepts & generative codes so the Moonracer series of generative artworks from natural data was born.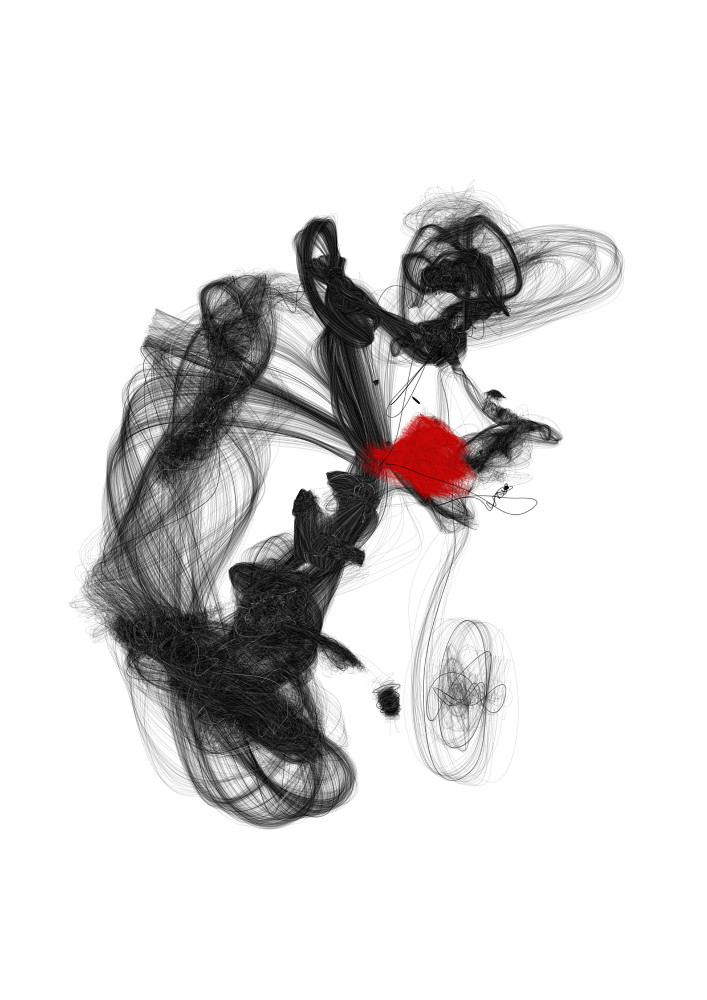 Generative digital from sensor data. N/2014-0117.

Generative digital from sensor data. N/2014-1444.

Generative digital from sensor data. N/2014-0809.

Generative digital from sensor data. N/2014-4743.

"Realm Cellars Moonracer 2014" label with sensor data readings. N/2014-0184.
See related projects: